Antonio Rudiger insists he is "fully committed to the cause" at Chelsea even though there are no guarantees he will sign a new contract.
The centre-back is free to negotiate with foreign clubs as his deal expires at the end of the season, with Barcelona, Bayern Munich and Real Madrid among the teams said to be interested.
According to some reports, Rudiger, who turns 29 in March, wants to be made the highest-paid defender in the Premier League if he is to stay at Stamford Bridge.
Negotiations over a new deal appear to have stalled, but the Germany international says his commitment to the club will not waver even while talks drag on.
"Like always, I'm fully committed to the cause," he told Sky Sports.
"Talks are between my side and the club, and that's everything you need to know."
Rudiger also denied the suggestion that it would be difficult to focus on performing well for Chelsea for the rest of the season amid the uncertainty.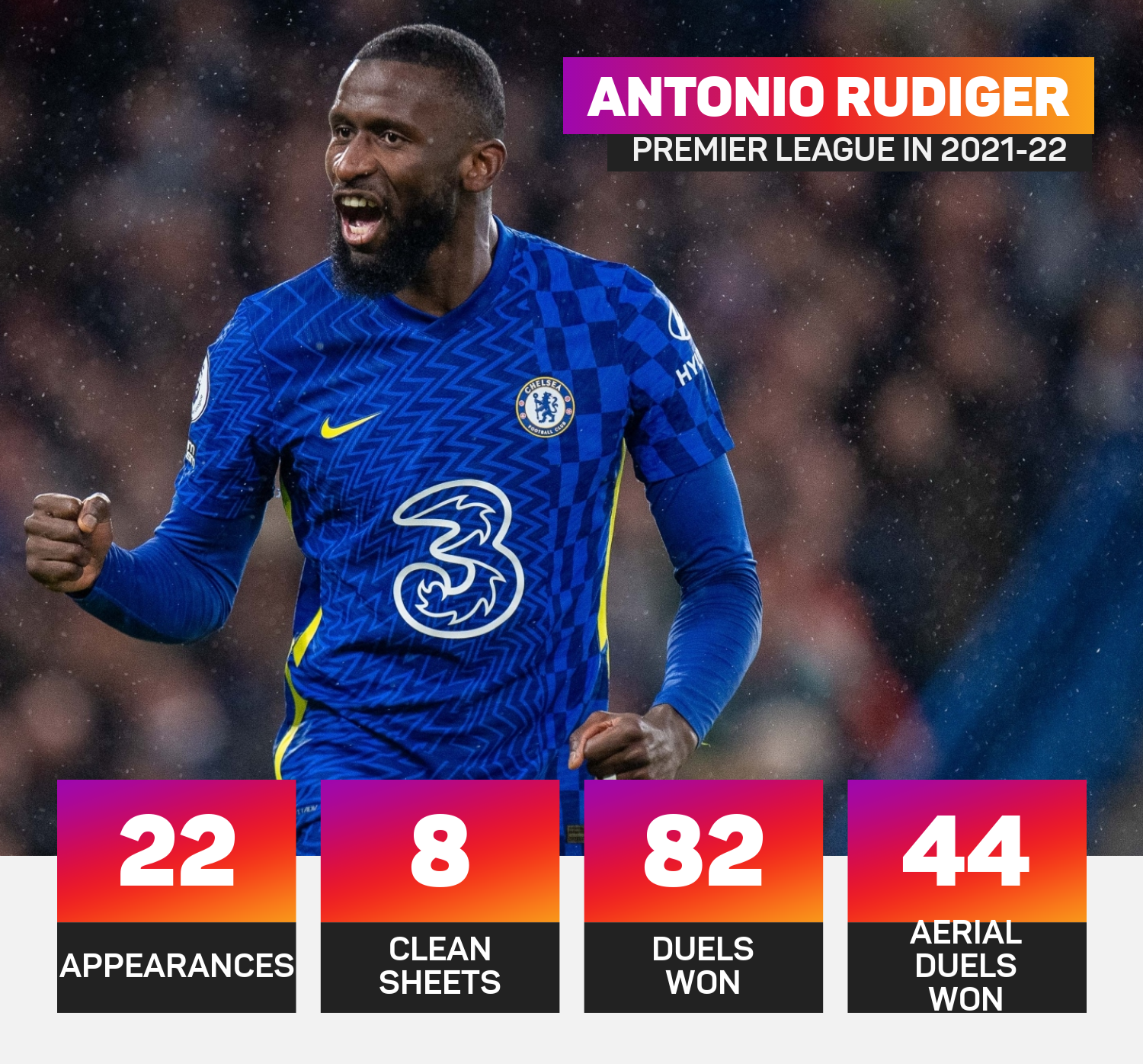 He said: "Yes, I find it easy to do. I'm not just saying words, I'm fully committed to the cause. I think I've always shown that.
"There were worse times than this, so that's why for me, I've found it easy to deal with. I'm focused on what is happening here and on the pitch.
"I owe it to everyone here around the club, the coach, my team-mates and my family, so that's why I'm only focused about the important things.
"The other things are speculation – I cannot say anything about that."
One thing Rudiger made clear is that his family are very happy in London and that they would inevitably be a key factor in deciding his next move.
"You need to listen to the missus," he said. "You have to think about your family. My kids were born here in London so that tells you that my family feel great here.
"The rest is up to other people to make decisions, and then we will see if we come together or not."
Rudiger has made 179 appearances for Chelsea in all competitions since joining from Roma in 2017.
He has won four trophies with the club, including the Champions League and the UEFA Super Cup in 2021.