Newcastle United are heading into a "massive month" as they bid for Champions League qualification, and their first task is EFL Cup final foes Manchester United.
Newcastle's long wait for a major trophy goes on after they were beaten 2-0 by Man United at Wembley in February.
This can still be a successful season for the Magpies, however, with a top-four finish within their hands. They could even leapfrog third-placed Man United with a win on Sunday.
Eddie Howe's side will not be short of motivation for that match at St James' Park, although it is far from the last big game they have in April.
There are another six fixtures to come before the end of the month, and Howe said: "It's a massive month. Whenever you have an intense period of games, you know those results are going to define what we do this season.
"The last two results [wins against Wolves and Nottingham Forest] put us in a really strong position and also just lifted confidence levels and morale in the squad.
"This is going to be a big week to come. It's Manchester United first, so we have to focus on that alone and learn our lessons from the cup final defeat."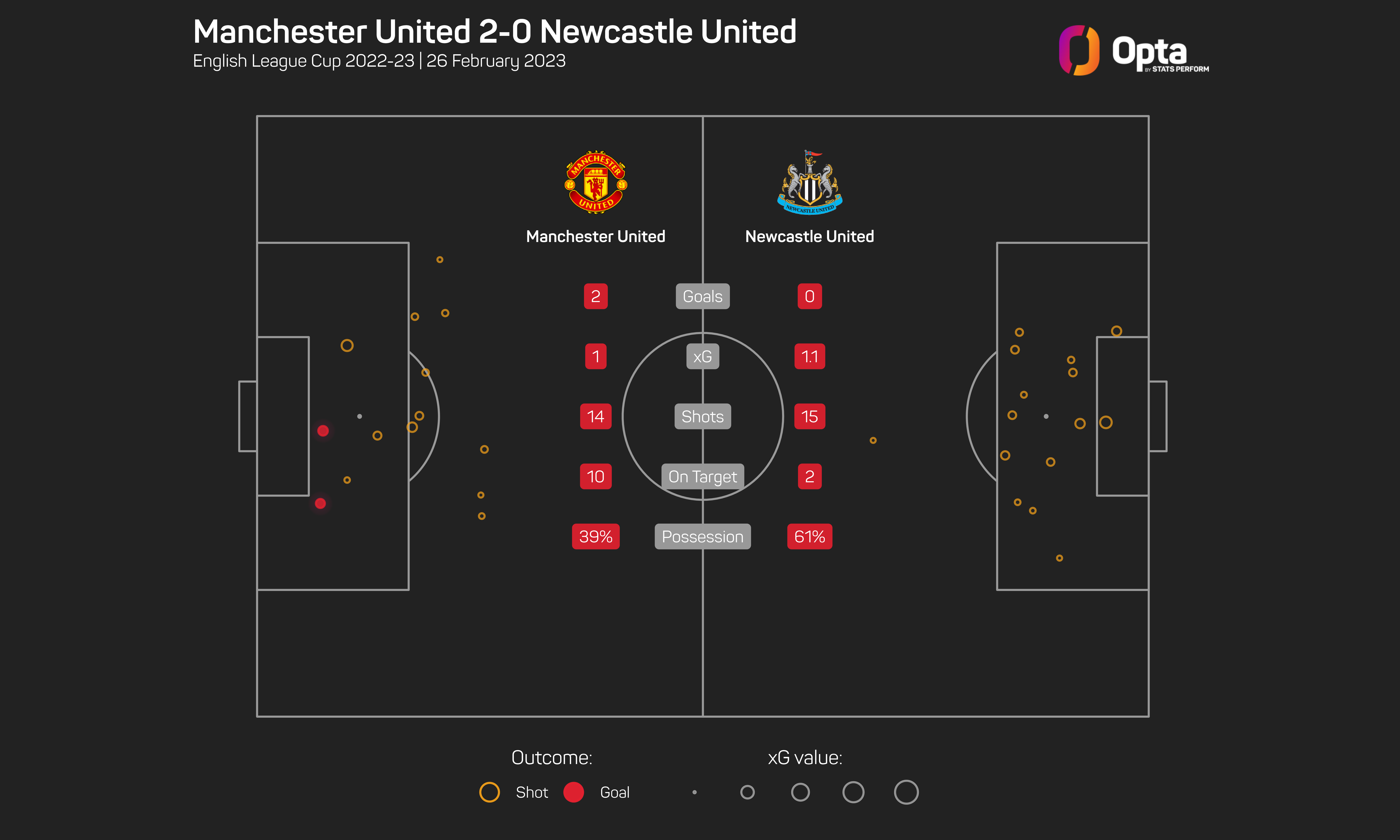 The EFL Cup clash came after Erik ten Hag had described Newcastle as "annoying" in reference to their gamesmanship.
Although Howe suggested on Friday such claims had been "overblown", he confirmed Newcastle would be out to annoy their opponents.
That is certainly what Ten Hag expects as he revisited the top before this encounter, saying: "We know they delay. It's something that the referee doesn't want.
"Whey want to have tempo in the game, that is the aim of the Premier League, so they have to be consistent to let the game go."
He added: "It's a team that is really hard to beat. We are looking forward to the challenge, and the evidence is we can beat them."
PLAYERS TO WATCH
Newcastle United – Alexander Isak
Isak returned injured the last time he went away on international duty in September, missing more than three months as a result. This time, the forward appears to be fit after featuring for Sweden and is coming into form, scoring six times in 10 league matches this season.
Isak has three in his last two games, with Freddie Ljungberg and Zlatan Ibrahimovic the only Swedish players to have previously netted in three in a row in the competition.
Manchester United – Marcus Rashford
Rashford, unlike Isak, did not go away on international duty, complaining of a problem ahead of linking up with England. That appeared to frustrate Gareth Southgate, but it should have him fit for this game.
It is a boost to United, with Rashford scoring more winning goals than any other player in the Premier League this season. His nine have only twice been topped by a United player in a single campaign – Cristiano Ronaldo (12 in 2007-08) and Wayne Rooney (10 in 2009-10).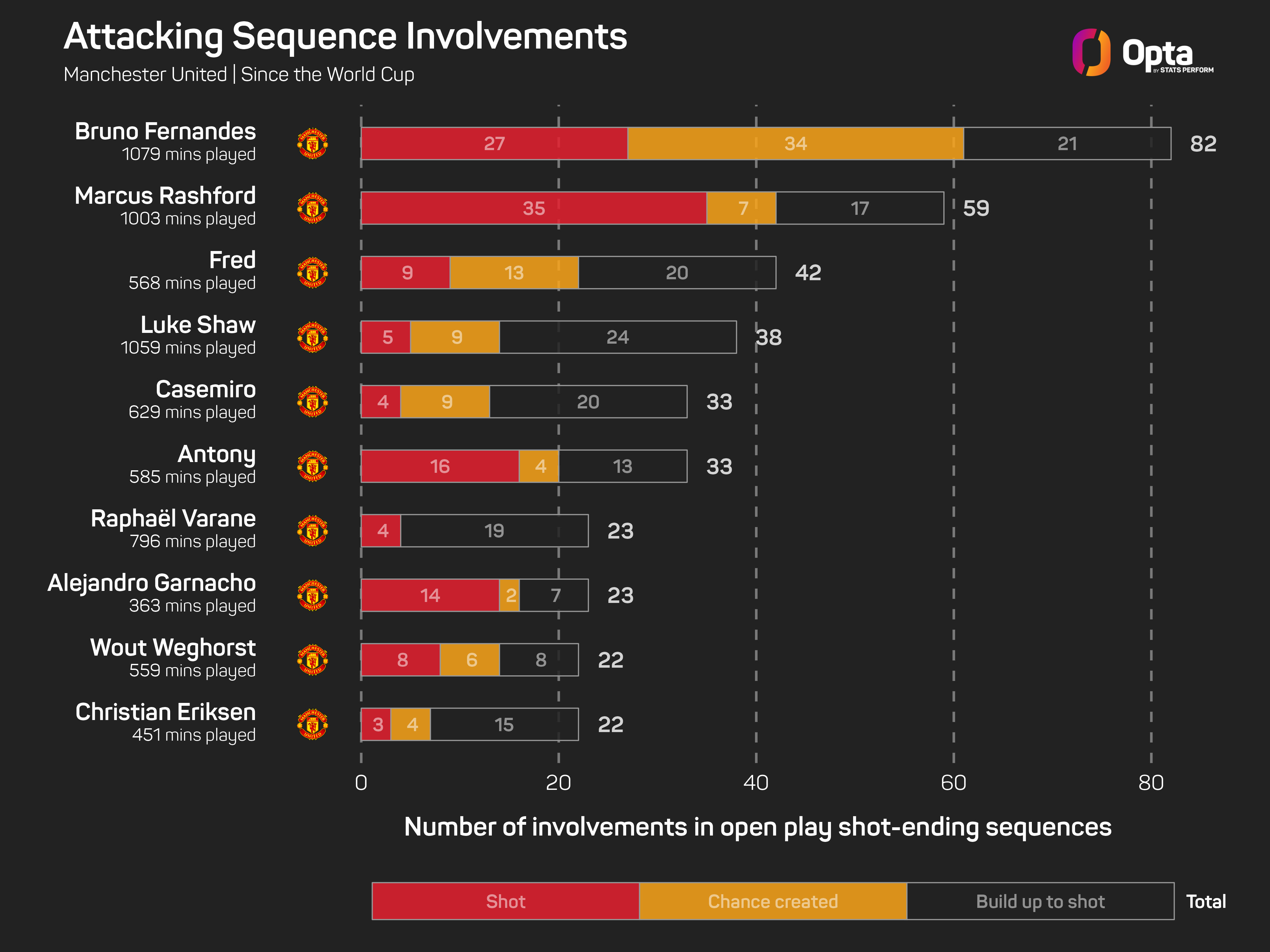 MATCH PREDICTION – DRAW
Newcastle are winless in six against Man United in the Premier League, but their past two meetings – the only two under Howe – have both ended in draws.
It was goalless between the sides at Old Trafford. Although Newcastle have not kept clean sheets in consecutive games against Man United since May 1997, the visitors are without a goal in their past two league games.
The Magpies are more than capable of frustrating their opponents if they have a result to protect, too, with their matches this season spanning the third-longest period of time on average at 98 minutes and 58 seconds but seeing a ball-in-play low of 51 minutes and 41 seconds.
OPTA WIN PROBABILITY
Newcastle - 34.3 per cent
Man United - 36.8 per cent
Draw - 28.9 per cent