Kylian Mbappe claimed it is a "big lie" to say players do not care about winning the Ballon d'Or as he named Karim Benzema and Sadio Mane as his main rivals for this year's award.
Mbappe was named on a 30-man shortlist to be named the best player in the world on Friday, having scored 39 goals in all competitions as Paris Saint-Germain won the Ligue 1 title last season.
No player across the top five European leagues matched Mbappe's total of 60 goal contributions across the 2021-22 campaign, although his France team-mate Benzema is the clear favourite after helping Real Madrid to the Champions League and LaLiga trophies. 
In an interview with France Football, Mbappe, who has previously backed Benzema to win the award, acknowledged he was desperate to be named the world's best.
"I've always wanted to do it early, without limiting my dreams. I want to win it and I don't mind admitting it," he said.
"I am convinced that lifting the first one is the most complicated. Once you have officially entered that select group, it will be easier to revalidate it.
"It is a big lie that a footballer is not interested in the Ballon d'Or. It is hypocritical to say that. 
Congratulations to our ????????? and ??????????? nominated for the #BallonDor and the #TrophéeKopa pic.twitter.com/OvBFd8ax9u

— Paris Saint-Germain (@PSG_English) August 12, 2022
"We all think about that. We talk about a team, and a collective, because in some way it serves to camouflage our ambition, but it is honest to admit that we care. 
"For two years I have been a more real candidate for the award. Before, I was content to be in the top 10. Now, on the other hand, I am among the four or five most regular.
"We don't talk about the Ballon d'Or in January, but we make comments when the lists appear. Later, as the ceremony draws near, it's obviously a topic of conversation in the group. We make our bets, we debate our opinions."
Asked for his own top three, the striker said: "I think Benzema, Mane and me."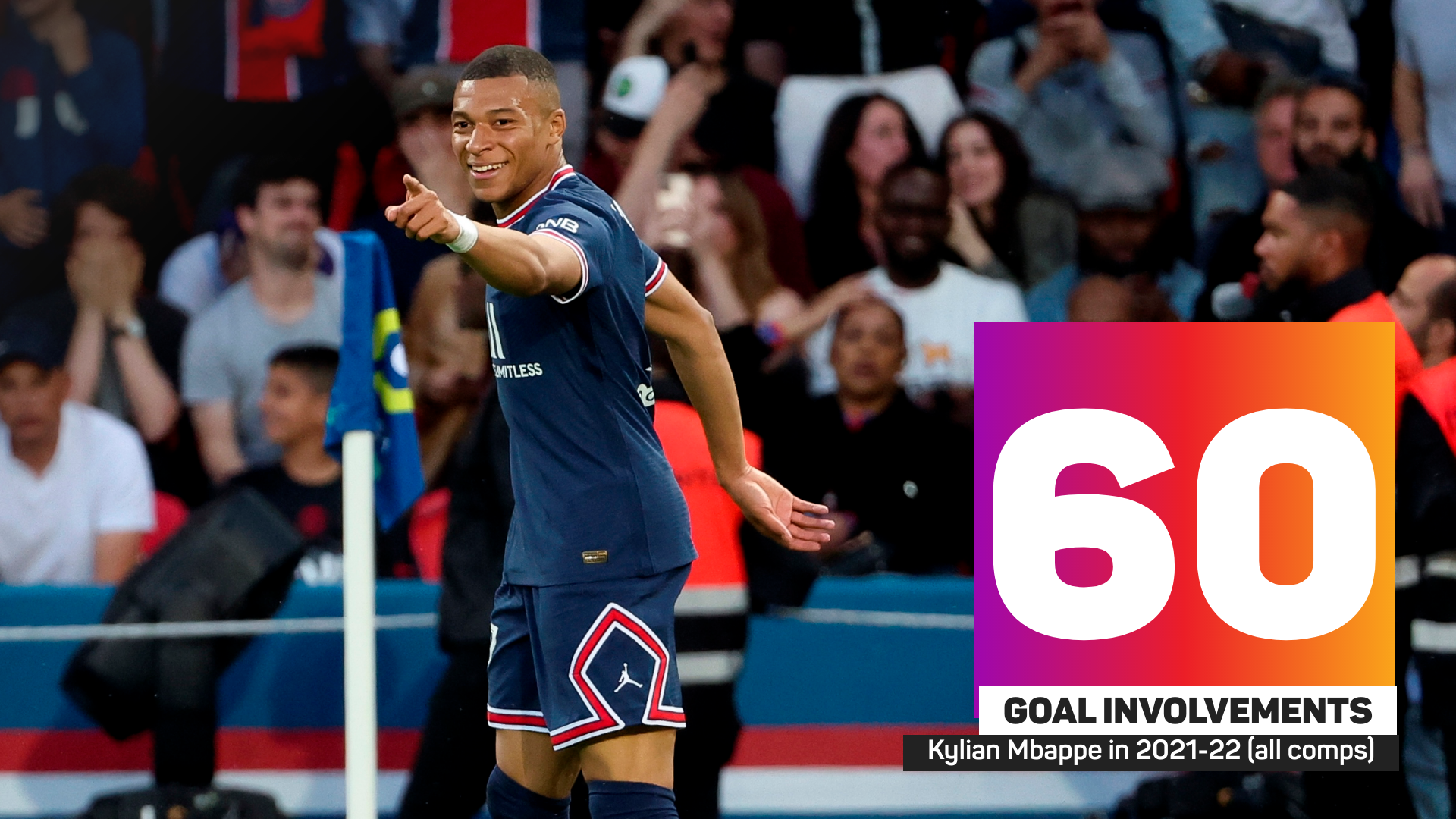 Mbappe's first Ballon d'Or nomination came in 2017, when then-Real Madrid forward Cristiano Ronaldo beat Lionel Messi and Neymar to the award.
And the 23-year-old said being among the hopefuls early on in his career gave him confidence that he would make it at an elite level.
"Frankly, it was an honour," he recalled. "I was barely of legal age and I was already associated with those great names. It may seem trivial, but it was something important. A real step forward in my career. 
"Somehow it was a message that served to say that I was among the best. I accredited myself as an elite footballer in the eyes of the world, and it was significant to belong to that list at only 18 years old."
Meanwhile, the headline omission from 2022's list of nominees is seven-time winner and current holder Lionel Messi, who last failed to be nominated in 2005 – when Ronaldinho edged out Frank Lampard and Steven Gerrard in the voting.
As Mbappe recalled his PSG team-mate's victory last year, he said the Argentina star's nervousness on the eve of the gala demonstrated that his desire to be the best remains strong.
"The morning of the last gala he was nervous because a few hours later he was going to collect a seventh Ballon d'Or. Maybe he was thinking about what he was going to say, how he was going to lift the trophy," Mbappe said.
"I told him it is not possible to be restless after having been there six other times. I would have gone with a cigarette in my mouth! 
"But that shows that he retains the soul of a child and that he is still excited to choose to be the best. He has not tired."